We currently offer 2 options for classes: In Studio and Online. Please take care when making a reservation, to ensure that you reserve the correct location option. In studio classes are limited to 14 students, so pre-registration is strongly suggested. You may also cancel a reservation up to 1 hour before the class time. Missed reservations (aka "no shows") will be charged against your pass.
For ONLINE classes: you will receive the Zoom link at the time of pre-registration and will receive a reminder email 20-30 minutes before the class begins. Unsure how to join us via Zoom?
Click here for details.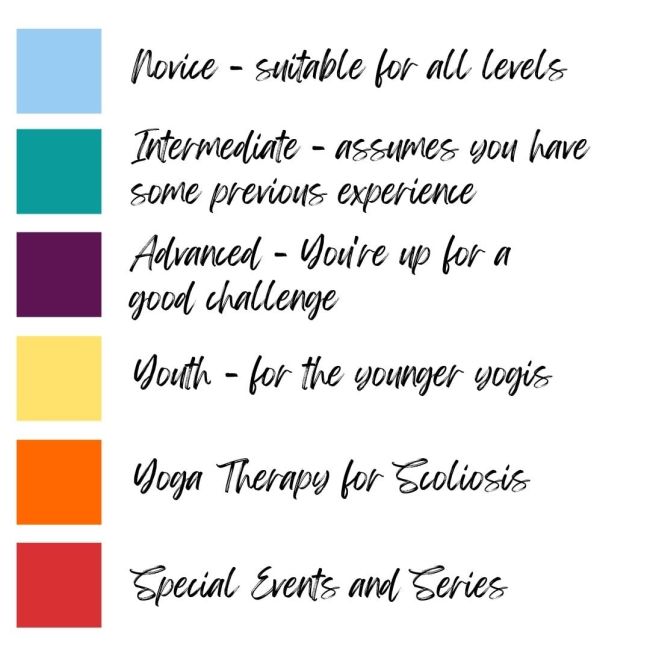 As we are in State College, PA (USA), the times listed below are in Eastern Daylight Time.