Holiday Get Together


December 5 (Thursday) at 6:00 pm
Class length
2 hours 30 minutes
You are invited to our annual Holiday Celebration.
We will play bingo, sample beer/drinks, food of course and more fun games.
Bring an inexpensive gift/s for exchange if desired.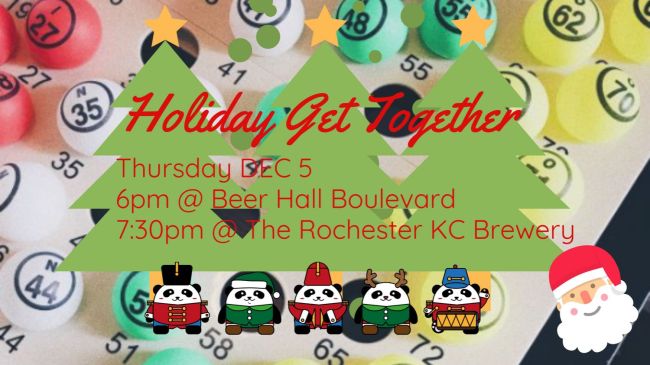 Pay Your Own
6:00pm at Beer Hall: Boulevard Brewery - 2534 Madison Ave 64108
7:30pm The Rochester KC Brewery - 2129 Washington St. 64108
Everyone with a merry heart is invited.
Sorry - that class has already taken place!