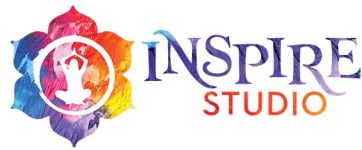 Thanks for considering purchasing your class pass online. If you buy one of the student discount passes, you'll be expected to show your ID at your next visit.  I offer discounts if you are a city or county employee as well, but you need to purchase those passes in person.  The new student specials are only for those either completely new to Ruby's classes or who haven't been in over 6 months.  
---
Advanced ticket to Double Gong Event
Price: $15

New Moon Sound Healing & Double Gong Bath
When:  Friday March 16th, 7:00-8:30 pm
Just a day before the New Moon and four days before the Spring Equinox, this event will help you to make the most of this fertile time to bring new things into your life. That combined with the stress relieving and meditative benefits of sound healing makes for a powerful evening to say the least. The evening begins with gentle stretching and movement (all beginner level), breathing, and meditation to allow the nervous system to
prepare for the sound vibrations. Then enjoy a version of yoga nidra (guided
relaxation) segueing into an at least 30 minutes long double gong sound journey.
Sounds of quartz crystal and Tibetan singing bowls, chimes, and an ocean drum
will also be trickled throughout the event. 

The sound of the gong creates deep relaxation, releases us from the torrent of thoughts our mind continuously generates and stimulates our glandular system to a higher frequency of functioning.  
"The gong is the first and last instrument for the human mind. There is only one thing that can supersede and command the human mind-the sound of the gong. It is the first sound in the universe, the sound that created this universe. It is the basic creative sound. To the mind, the sound of the gong is like a mother and father that gave it birth. The mind has no power to resist a gong that is well played." – Yogi Bhajan
Mats and blankets are available to use but if you'd like extra comfort, bring an extra blanket and pillow.


---
Online class pass purchases tracked in Punchpass
All purchases securely processed by Stripe