Yin & You Workshop


October 12 (Saturday) at 14:00
A combination of Yin yoga and self massage with a continuous focus on the inside.
The purpose of this workshop is to slow down your whole being and shift the focus inwards. Leaving the distractions in your everyday life to feel and change your inner world.
Our busy lives and racing minds can send us spiralling in many directions. We often forget to take a moment for ourselves, whatever the reason is. Taking rest and taking care of yourself is important. As the saying goes: you can't pour from an empty cup. This is the time you can offer yourself to fill up that cup again and get closer to your true nature. With Yin yoga we take the time to rediscover what it means to turn down the volume of our activities and become a little quieter. With the self-massage we keep the focus on the inside while different tissues in the body are being massaged. As always your yoga happens on the inside.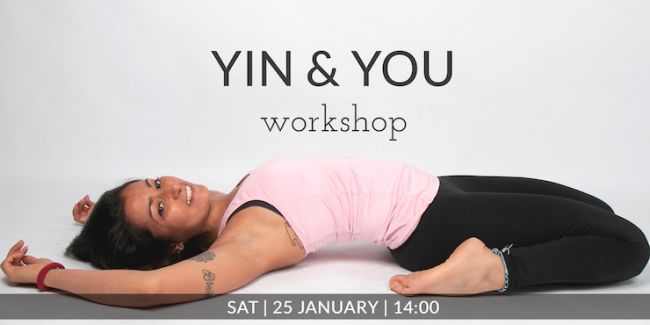 Sorry - that class has already taken place!