Welcome to SOMA!
We are a community based wellness hub, bringing yoga, dance and soul searching for all.
Please take at look at our timetable below and contact us if you have any questions
[email protected]
You can click on a class name to find out more about what to expect.
You'll find us at 57a Kirkgate, Otley, LS21 3HN.

01/08/2020 Covid 19 update
We are over the moon that we are able to open our doors to you all soon. We would like to thank you for your patience, understanding, contributions, kind messages, chats, laughter and support through all of this. As mentioned before we will have various methods of booking into studio and live online classes and if any of you have any questions please drop us a message.
Things will be a little different on coming back, as to be expected. We want to assure you all that we are doing everything we can to facilitate a safe and practical studio space. There will be changes along the way, but we will get there. Together.
Have a read, let us know any thoughts and we will look forward to seeing you soon. Whether through a screen or in the flesh!
BOOKING ONTO CLASSES:
There will be 3 methods of booking onto classes. This can all be done through punchpass, our website or through our facebook homepage.
Our old school method of buying a 1 class, 5 class or 10 class pass to use for our in-studio sessions. These are priced at £10/£45/£80.
Booking into a live class via zoom. These will be priced at £6 for a one off, or a block of 5 for £25.
Access to a monthly membership where you can receive all our recorded classes and workshops via our online yoga library. Priced at £20 per month.
HYGIENE SAFETY (things we will expect from you):
Please bring along your own equipment (mats/blocks/straps/drinks bottles etc)
Optional facemask (lets see what happens in the coming weeks!)
A signed health disclaimer (you can do this online or on entrance to the studio).
To display NO SYMPTOMS of Covid-19 and to get in touch if you feel unwell.
To self-isolate as necessary - if you or any member of your household or bubble has become unwell/tests positive for Covid-19.
To arrive prepared for the class.
To bring as little as possible into the space.
To sanitize or wash hands before entering and exiting the building.
To use our sanitizing stations as necessary and as vigilantly as you wish.
To wear socks from the shoe-rack to your mat place.
To use the marked mat spaces for your mat.
Treat yourself to a toilet stop before coming along!
To not laugh at Georgie behind a giant Perspex screen.
HYGIENE SAFETY (things you can expect from us):
Safely distanced mats.
Fully cleaned studio before each class.
Well ventilated studio.
An air purifier in the studio.
Hand hygiene stations.
Health disclaimers.
Contact free classes (no physical adjustments – sorry!)
Honest, fun and safe yoga classes!
ENTERING AND EXITING THE BUILDING:
Please queue around the left side of the building and await Georgie/instructor to call you up 5 mins before class start time.
Please exit the studio as swiftly and safely as possible, keeping to the left on entering and leaving the building(only 1 person on the staircase at any onetime).
Please take all belongings with you.
Ensure you wash hands before and after class.
A FINAL REQUEST: We are urging people to update their information on punchpass and sign the updated health and safety which includes a Covid waiver . Please make sure you complete all personal details before returning to the studio to ensure we comply with the Track and Trace regulations.
Team SOMA x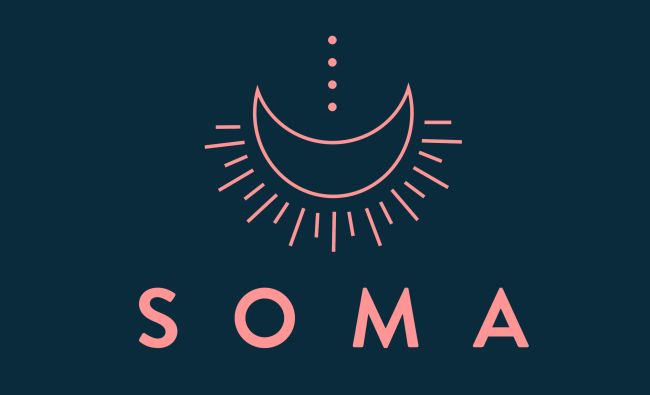 No class found for the selected class and location.