Abhyanga Snehana Workshop: Relax with Self-Oiling Massage


July 21 (Sunday) at 2:00 pm
6 spots left
Location
Move2Center Studio
Join Yoga instructor and MuktaDance™ creator Maritza Vargas Reyes for an afternoon of relaxing, hands on self-care on Sunday, July 21, 2019, from 2 p.m. to 4 p.m. at Move2Center Studio, 3618 SW Alaska St. West Seattle
In this experiential workshop, you will learn through practice:
How to do Abhyanga -Snehana with warm oils
The benefits of this Self-Care Oiling Massage
How to identify your Inborn Constitution
Early bird registration: $35 until Jul 20
Day of: $40 at door
Questions, please email us at info@move2centerstudio.com
What is Abhyanga Sneha?
Abhyanga (Sanskrit: अभ्यंग "oil massage") is a form of Ayurvedic medicine that involves massage of the body with warm oil. Sneha means Love. Abhyanga Snehana is a Self Care Oil Massage that can be done as part of a stress-relieving therapy. Through this therapeutic massage you will experience a profound sense of calm and connection to your inner being.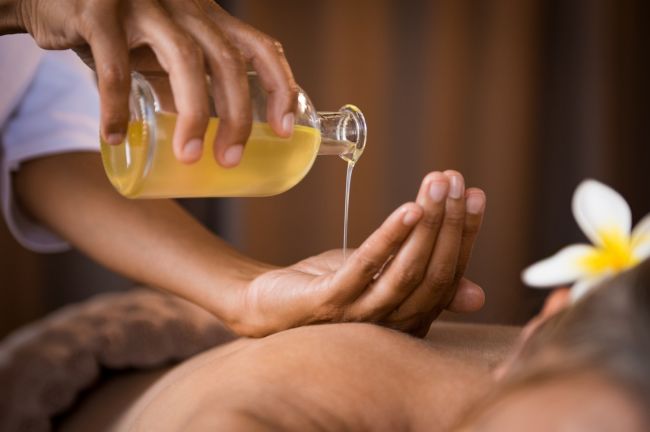 Please fill out the form to register:
Class Price
$35