Day Retreat - Yoga & Sound Healing


May 5 (Sunday) at 10:30 am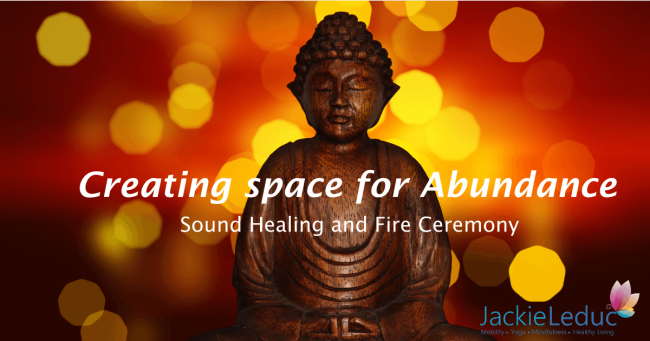 Spring is a time for renewal, rejuvenation and re-birth!
You are going to enjoy the healing effects of vibrations and sound throughout the retreat. From silence to vibration, to Tibetan bowls to chanting.... this will be a moving experience. We will enjoy yoga, therapeutic touch and Reiki energy healing, meaningful conversations, a healthy meal and we will top it all off with a fire ceremony.

You will enjoy the effects of releasing stress and heavy energy so that you can create space for abundance of what ever you want to expand in your life; love, health, well-being, money etc.
This is a day all about you.
Come and enjoy it.
You are worth it!
Sunday May 5th
10:30am to 4:30pm
Non member's price $175.00 plus HST
Member's price $150.00 plus HST
Maximum 10 participants

* must have a valid month membership or a current 10/20 pass for the member's discount. Use the following code, when you purchase the pass, to get the rebate: MEMBER2019
Cancellation policy:
No refunds will be processed for cancellations.
A credit will be applied to your account for future use if you inform me in advance.
No refund or credit will be applied if you do not show up without a 1 week notice.
You can transfer your reservation to someone else if you wish to do so.
Sorry - that class has already taken place!