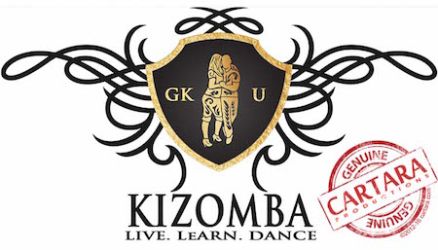 Got Kizomba U/Cartara Productions Class Reservation
Questions? Please contact us at edc@tlcone.com. Thank you.
---
Return To Class Schedule
Kizomba Intro Boot Camp
Emile&Veronika
2:30pm - February 25 (Sunday)
Class length: 2 hours
Trilliant Studios, 130 Linden St, Oakland, CA
**OPEN TO ANY SKILL LEVEL. NO PREVIOUS DANCE EXPERIENCE NEEDED. IF YOU ARE NEW OR NEWER TO KIZOMBA, THIS WORKSHOP IS NEEDED FOR ENROLLMENT INTO OUR ONGOING PROGRAM. ***
Get introduced to the ADDICTION that is KIZOMBA. If you are anxious to start partner dancing, or add another dance to your repertoire, this dance is for you. If you have friends who might be interested, invite them. If you are already dancing Kizomba, but you're missing some pieces, this workshop will plug some of those gaps. :)
Dress comfortably, and bring some refreshments. You don't need any special shoes. clothing, or a partner to get started. If you decide to continue learning with us, you can enroll into our regular weekly classes with a nice discount. If you decide Kizomba is not for you, or we're not for you, you'll still have been exposed to the basics of the dance.
Here's a video we danced on recently for Rwandan singer Meddy (over 1.3 million views!):
https://www.youtube.com/watch?v=GYQ1I0-TcTI
Here's a video we filmed in Milan:
https://www.youtube.com/watch?v=PYjX3-egCp8
$20 for the first 5 passes/$25 after that online/$30 @ door
---
Please fill out the form to register:
Class Cost: $20