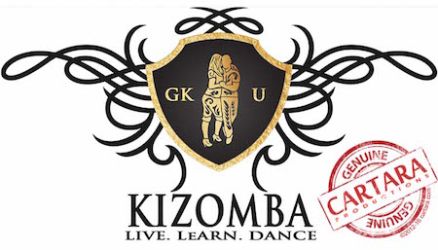 Got Kizomba U/Cartara Productions Class Reservation
Questions? Please contact us at edc@tlcone.com. Thank you.
---
Return To Class Schedule
Kizomba Intro Boot Camp
Emile&Veronika
12:00pm - January 14 (Sunday)
Class length: 2 hours
Trilliant Studios, 130 Linden St, Oakland, CA
**OPEN TO ANY SKILL LEVEL. NO PREVIOUS DANCE EXPERIENCE NEEDED. IF YOU ARE NEW OR NEWER TO KIZOMBA, THIS WORKSHOP IS NEEDED FOR ENROLLMENT INTO OUR ONGOING PROGRAM. ***
Get introduced to the ADDICTION that is KIZOMBA. If you are KIZ-CURIOUS, this is the workshop for you! If you have friends who are KIZ-CURIOUS, invite them to this event. If you are already dancing Kizomba, but you're missing some pieces, this workshop will plug some of those gaps. :) Dress comfortably, and bring some refreshments. You don't need any special shoes. clothing, or a partner to get started. If you decide to continue learning with us, you can enroll into our regular weekly classes with a nice discount. If you decide Kizomba is not for you, or we're not for you, you'll still have been exposed to the basics of the dance.
Here's a video we danced on recently for Rwandan singer Meddy (over a million views!):
https://www.youtube.com/watch?v=GYQ1I0-TcTI
Here's a video we filmed in Milan:
https://www.youtube.com/watch?v=PYjX3-egCp8
Cost: $20 for the first 10/$25 after that online/$30 @ door
Sorry - that class has already taken place!
---
Online class reservations and pass tracking by Punchpass