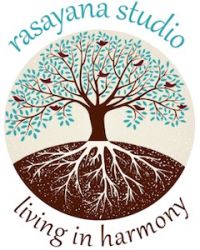 Rasayana Studio Class Reservation
For PRICING and to PURCHASE A PASS, Click on tab above 'Purchase A Pass Online'.
*First visit to Rasayana Studio? Please arrive a few minutes early to complete any necessary paperwork and orient yourself.
*PARKING - parking can be limited in Ft Langley - please allow extra time to park. We offer some underground parking or street parking or Marina Park on the river (access off Church St).
---
Return To Class Schedule
5Rhythms® Fundamentals Workshop
Marcia
1:00pm - February 24 (Saturday)
Class length: 4 hours

13 spots left
5Rhythms Fundamentals Workshop with Marcia Jones
----------------------------------------------------------
Saturday, Feb 24th, 2018  @  1pm - 5pm
----------------------------------------------------------
*Early Bird Rate $50 (paid by Feb 17th)
Regular Rate $58 (after Feb 17th)
Gabrielle Roth was an ecstatic dance pioneer and a visionary. Her discovery and creation of the 5Rhythms moving meditation practice decades ago at Esalen was one of the first awakenings of conscious dance practice. Since then, many other ecstatic dance practices have been spun off of her web. In this one day workshop, we return to the pure essence of Gabrielle's teachings and reap the rewards of her transformative moving meditation practice.
In this workshop beginners and seasoned dancers will have the opportunity to learn and embody each of the 5Rhythms: Flowing Staccato Chaos Lyrical Stillness™. The 5Rhythms can be described as ecstatic dance but it is much more than that. The practice gives us specific tools to unlock our creative soul-spirit and find freedom in our body, heart and mind!
Using the body as our tool and gateway, we will discover our personal expression of each Rhythm and how they influence all aspects of our lives. This workshop is an invitation to witness and support each other to explore deeply into the 5R practice – a journey of curiosity, personal revelation and self-healing.
*Cancellation policy: No refunds after February 17th unless someone registers to take your spot*
"Dance is my gateway to a deeper sense of unity and...it's my gateway to more deeply live and occupy my body, my heart and my mind." Gabrielle Roth
---
Please fill out the form to register:
Class Cost: $58