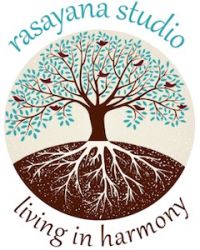 Rasayana Studio Class Reservation
For PRICING and to PURCHASE A PASS, Click on tab above 'Purchase A Pass Online'.
*First visit to Rasayana Studio? Please arrive a few minutes early to complete any necessary paperwork and orient yourself.
*PARKING - parking can be limited in Ft Langley - please allow extra time to park. We offer some underground parking or street parking or Marina Park on the river (access off Church St).
---
Return To Class Schedule
Relief from Chronic Back Pain
Heike Walker
2:00pm - February 17 (Saturday)
Class length: 2 hours

7 spots left
Relieve your chronic back pain with the Alexander Technique
Heike Walker - Alexander Technique, Reflexology, Bach Flower Remedies
Do you experience chronic back pain or joint stiffness?
Are your neck and shoulders tight?
Do you wake up in the morning with a rigid body?
We often move unconsciously in harmful ways which may create compression of the spine, excess muscle tension and pain in the body.
The Alexander Technique teaches you to change habitual posture and movement.
Learn how to alleviate pain, reduce stress and find more ease and balance!
The Alexander principles may be applied to everyday living and to your yoga or dance practice!
For further information and inquiries:  
Sorry - that class has already taken place!
---
Online class reservations and pass tracking by Punchpass