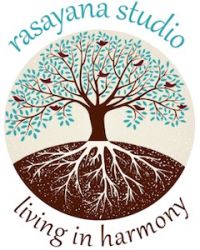 Rasayana Studio Class Reservation
For PRICING and to PURCHASE A PASS, Click on tab above 'Purchase A Pass Online'.
*First visit to Rasayana Studio? Please arrive a few minutes early to complete any necessary paperwork and orient yourself.
*PARKING - parking can be limited in Ft Langley - please allow extra time to park. We offer some underground parking or street parking or Marina Park on the river (access off Church St).
---
Return To Class Schedule
2018 Speaker Series - Meet me in Hard-to-Love Places
Guest
7:00pm - January 12 (Friday)
Class length: 2 hours

Meet Me in Hard-to-Love Places:  The Heart and Science of Relationship Success
with Eric Bowers, Author, Musician, and Relationship Coach
-----------------------------------------------------
Friday, Jan 12, 2018 @ 7:00 - 9:00pm
-----------------------------------------------------
Why is it that intimate relationships - be they romantic, familial, platonic - give us the most exquisite and magical moments of our lives but also some of the most painful experiences we endure?  How can we create the relationships we long for?  In this interactive and engaging book talk, Meet Me in Hard-to-Love Places author Eric Bowers will explore these questions and their answers through his personal experience, his music, and through the lenses of Attachment Theory, Interpersonal Neurobiology, Nonviolent Communication and The Shadow.
'Willing to let us learn through his honest and well-earned reflections, Eric Bowers shows how to delicately, courageously and empathetically navigate the true nature of intimacy.  Whether you are in a long-term relationship and looking to evolve together, or collecting yourself before beginning again, this book offers effective and loving tools for seeing you down the path.' Mia Kalef, DC, author of The Secret Life of Babies 
*Admission by donation - proceeds to Ishtar Transition Society, Langley*
Sorry - that class has already taken place!
---
Online class reservations and pass tracking by Punchpass