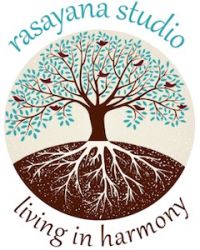 Rasayana Studio Class Reservation
For PRICING and to PURCHASE A PASS, Click on tab above 'Purchase A Pass Online'.
*First visit to Rasayana Studio? Please arrive a few minutes early to complete any necessary paperwork and orient yourself.
*PARKING - parking can be limited in Ft Langley - please allow extra time to park. We offer some underground parking or street parking or Marina Park on the river (access off Church St).
---
Return To Class Schedule
Vancouver Pranic Healing - Energy Healing Showcase
Aiydin Cross
6:00pm - March 9 (Friday)
Class length: 2 hours 30 minutes

Vancouver Pranic Healing and the healers of the Fort Langley Clinic are excited to host a FREE event, showcasing so many of the amazing techniques and teachings we use everyday!
----------------------------------------------------------------------
Friday Mar 9/18   6:00pm - 8:30pm - FREE EVENT
----------------------------------------------------------------------
Join us as we explore the world of subtle energies and spiritual growth.

What you will learn in this experiential workshop:
✔ Enhance your knowledge of the Chakras and energy anatomy
✔ Discover how energy affects you physically, emotionally, mentally & spiritually
✔ Learn how to purge yourself from negative thoughts and energies that prevent you from becoming prosperous and successful
✔ Simple but powerful techniques to keep emotionally calm and mentally clear in stressful situations/environments
✔ Learn how to give chakra readings
✔ Learn the Basic Principles of Pranic Healing to heal yourself and others
✔ ... and much more!

We will also be hosting a powerful and simple group meditation before offering 20 minute Pranic Healing treatments with a Senior Healer BY DONATION.

Everyone is welcome! We look forward to having you join us. 
Questions? Contact us at
 info@vancouverpranichealing.com
; we're here to help!
Benefits of Pranic Healing:
• Physical Health – Easy step by step protocols to heal anything from simple ailments like the common cough or cold to severe illnesses like asthma, diabetes, and more.
• Emotional Health – Simple and practical ways to reduce stress and increase vitality. Effective tools are available for relationship healing and psychological ailments.
• Spiritual Development – Experience inner peace, stillness, and Divine union through Meditation on Twin Hearts and other advanced spiritual techniques.
• Financial Well-Being – The system of Pranic Healing teaches you practical techniques to fill your life with Abundance and Prosperity.
---
Please fill out the form to register:
---
Online class reservations and pass tracking by Punchpass