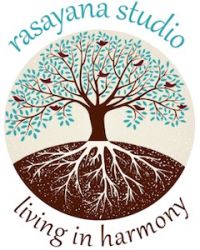 Rasayana Studio Class Reservation
For PRICING and to PURCHASE A PASS, Click on tab above 'Purchase A Pass Online'.
*First visit to Rasayana Studio? Please arrive a few minutes early to complete any necessary paperwork and orient yourself.
*PARKING - parking can be limited in Ft Langley - please allow extra time to park. We offer some underground parking or street parking or Marina Park on the river (access off Church St).
---
Return To Class Schedule
Workshop - Standing Poses with Gabriela
Gabriela
10:00am - October 29 (Sunday)
Class length: 2 hours 15 minutes

8 spots left
Standing poses with Gabriela. 
-----------------------------------------------------------------
Sunday, October 29, 2017  10am - 12:15pm
-----------------------------------------------------------------
Root at the place where your body touches the ground, expand in every direction without effort and thread the poses in a gracious flow. Find balance and strength.

You will receive personal attention and manual adjustments to refine and manifest more fully in each pose.  We will then link the poses in a flowing sequence to music so that you may receive the gift of yoga - the joy of simply being as your body moves.

Cost: $35 plus GST ($36.75)
---
Please fill out the form to register:
Class Cost: $36.75