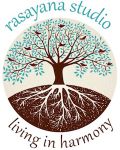 Rasayana Studio Class Reservation
For PRICING and to PURCHASE A PASS, Click on tab above 'Purchase A Pass Online'. 
*First visit to Rasayana Studio? Please arrive a few minutes early to complete any necessary paperwork and orient yourself. 
*PARKING - parking can be limited in Ft Langley - please allow extra time to park. We offer some underground parking or street parking or Marina Park on the river (access off Church St).
---
Return To Class Schedule
Fall Speaker Series - Speak to Me Like you Love Me
Simon Beck
7:00pm - October 27 (Friday)
Class length: 1 hour 30 minutes

---
Speak to Me Like you Love Me - Compassionate Conflict Resolution
with Simon Beck, MEd, RCC
-------------------------------------
Fri, October 27/17 @ 7pm
-------------------------------------
We often want our relationships to be ones in which we can live our vision of friendship, love, trust and connection.  Yet, often, these are the very places where we act in ways that are not caring or compassionate. What goes wrong?
This presentation will introduce ideas and tools that will help you to behave and express yourself in ways that are more in line with how we want to treat others, ways that are closer to your vision of mutual respect, care and choice.
We will also look at what to do when loved ones behave in ways that don't meet our needs for trust, respect and choice. We will consider how we stand up for our values without being defensive or attacking.
*Admission by donation (net proceeds to Ishtar Women's Transition Society, Langley)
Sorry - that class has already taken place!
---
Online class reservations and pass tracking by Punchpass