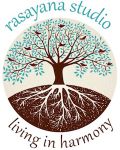 Rasayana Studio Class Reservation
For PRICING and to PURCHASE A PASS, Click on tab above 'Purchase A Pass Online'. 
*First visit to Rasayana Studio? Please arrive a few minutes early to complete any necessary paperwork and orient yourself. 
*PARKING - parking can be limited in Ft Langley - please allow extra time to park. We offer some underground parking or street parking or Marina Park on the river (access off Church St).
---
Return To Class Schedule
Fall Speaker Series - Author Linda Nardelli
Linda Nardelli
7:00pm - November 17 (Friday)
Class length: 1 hour 30 minutes

---
Linda Nardelli - speaks about her book 'Mystical Intimacy' --------------------------------------- Fri, November 17th @ 7pm --------------------------------------- Linda is a Registered Therapeutic and Master Counsellor and Hypnotherapist, Channeller and Intuitive Healer. She offers an integrative approach that combines channelled guidance with body-centred healing to give you the opportunity to bridge spiritual guidance with your own life-experiences, and to help you heal at your own natural pace. 'Mystical Intimacy is so much more than a book – it is a powerful catalyst for transformational healing and spiritual awakening.' 'Mystical Intimacy transmits energy medicine and can infuse you with a deep sense of personal well-being. It has the power to draw you into your inner sanctuary of belonging and integrity and support you in recognizing the sacred in all areas of your life.' In this book you will … - Discover how every moment in your life is an opportunity to connect with your purpose and heal yourself and others. - Heal from depression and painful childhood trauma, and restore your sense of worthiness. - Move beyond familiar perceptions of reality into a greater sense of possibilities. - Uncover the rich reservoir of information that your body is constantly revealing to you through sensations, symptoms, and feelings. *Admission by donation (net proceeds to Ishtar Women's Transition Society, Langley) www.lindanardelli.com
Sorry - that class has already taken place!
---
Online class reservations and pass tracking by Punchpass