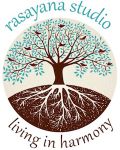 Rasayana Studio Class Reservation
For PRICING and to PURCHASE A PASS, Click on tab above 'Purchase A Pass Online'. 
*First visit to Rasayana Studio? Please arrive a few minutes early to complete any necessary paperwork and orient yourself. 
*PARKING - parking can be limited in Ft Langley - please allow extra time to park. We offer some underground parking or street parking or Marina Park on the river (access off Church St).
---
Return To Class Schedule
Linda Nardelli Group Channelling Healing Circle
Linda Nardelli
1:00pm - October 21 (Saturday)
Class length: 5 hours

---
Bask in the richness of crystal bowl sound-healing, channelled guidance and energy healing, and restore your body and soul.
with Linda Nardelli
----------------------------------------
Sat, Oct 21st  @ 1pm - 6pm
----------------------------------------
Discover for yourself the spectacular experience of receiving direct channelled messages given to the group and to you personally. Connect to the co-creative synergy between participants and feel the resonance that is naturally part of the group dynamic.
The healing circle is a precious environment designed to enhance your spiritual life and nurture your well-being, and the gifts are many…
Learn about spiritual mysticism – the path of embracing all of you, body and soul.
Shift out of limiting beliefs that prevent you from achieving your full potential.
Discover the rich guidance inherent in your thoughts and emotions, and your desires.
Open your receiving channel to receive what you long for.
Increase your vital energy and channel creativity in all areas of your life.

"The group channeling is expansive on multi-dimensional levels in the way the spirits specifically intuit each person's need, and the accumulative effect that all of Linda's gifts have on the group as a whole. Linda is a most sensitive host that creates a comfortable and inclusive environment. Her playing the chakra bowls is penetrating, her toning unearthly, and her spirit guides powerful and most charming in their general address to the group."
~ H. Klassan
Sorry - that class has already taken place!
---
Online class reservations and pass tracking by Punchpass