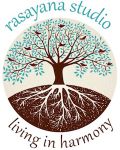 Rasayana Studio Class Reservation
For PRICING and to PURCHASE A PASS, Click on tab above 'Purchase A Pass Online'. 
*First visit to Rasayana Studio? Please arrive a few minutes early to complete any necessary paperwork and orient yourself. 
*PARKING - parking can be limited in Ft Langley - please allow extra time to park. We offer some underground parking or street parking or Marina Park on the river (access off Church St).
---
Return To Class Schedule
Workshop - Teaching Mat Yoga to Older Adults & Active Seniors
Stacey Buss
1:00pm - September 9 (Saturday)
Class length: 3 hours

8 spots left
---
Teaching Mat Yoga with Older Adults & Active Seniors 
------------------------------------
Sat, Sept 9/17 @ 1 - 4pm
------------------------------------
Yoga for older adults & seniors is a fast growing niche market and as teachers we have to be mindful of our students, quickly assessing their abilities and/or limitations. The goal of this workshop is to offer yoga trainers an insight into successfully offering mat yoga classes to this physically diverse demographic. Our focus will be on mat yoga and all modifications provided in this workshop will be beneficial to those who may need an adapted program, yet are still able to get up and down from the mat. Watch for our upcoming Chair Yoga workshop which is great complement to this session. 
**Credits: BCRPA and CFES CEC credits, YA CEC credits, Credit hours towards your GYS 200hr Program. Teacher: Stacey Buss (Grove Yoga School Graduate) 
Sorry - that class has already taken place!
---
Online class reservations and pass tracking by Punchpass