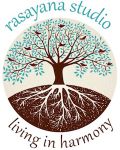 Rasayana Studio Class Reservation
For PRICING and to PURCHASE A PASS, Click on tab above 'Purchase A Pass Online'. 
*First visit to Rasayana Studio? Please arrive a few minutes early to complete any necessary paperwork and orient yourself. 
*PARKING - parking can be limited in Ft Langley - please allow extra time to park. We offer some underground parking or street parking or Marina Park on the river (access off Church St).
---
Return To Class Schedule
Yoga for Sleep - with Sarah Domes
Sarah Domes
1:00pm - October 28 (Saturday)
Class length: 3 hours 30 minutes

10 spots left
---
Yoga for Sleep Workshop w/ Sarah Domes, Sleep Coach & 500-ERYT Yoga Teacher 
-----------------------------------------
Sat, Oct 28/17 1:00 - 4:30pm
-----------------------------------------
Cost:  $49 before Sept 22nd / $59 after Sept 22nd
A Sleep Science Workshop with a Yoga Wisdom Approach 
* Learn how to fall asleep easily 
* Enjoy uninterrupted restful sleep through the night 
* Wake rested and ready for your day 
* Know exactly what to do when you wake at 3am 
No prior yoga experience required. 
This workshop will teach you to reprogram your sleep response using yoga and sleep-science so you can wake up rested with energy for your day and no more worries about sleep, day or night! 
Sorry - that class has already taken place!
---
Online class reservations and pass tracking by Punchpass