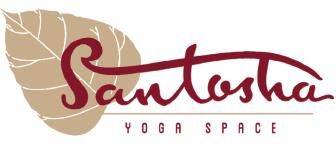 Santosha Yoga Space Class Reservation
Welcome to Santosha :) Please use this page to book your class.
♡ IMPORTANT NOTES 
1. PLEASE CREATE AN ACCOUNT *BEFORE* BUYING A PASS. Otherwise, your pass will be eaten by the ether, and you won't be able to book a class on it! (And if you do accidentally do this, don't worry, just come to class a little early & we'll rescue the pass with your email address.) 
2. When booking a class (this does not apply to courses): Please ensure that you both purchase your pass, AND use it to book yourself in to your class/course. These are two separate steps, & the pass alone doesn't book you in - you need to choose the specific class date, & book in using the pass. 
3. By creating an account you'll be added to the Santosha newsletter list - if you would prefer not to receive these occasional emails, you can email Ally on the address below, or simply unsubscribe when you receive the first one. If you unsubscribe from the mailout list, you will still receive emails about your individual bookings and passes. 
Feel free to call or text Ally on 0416 564 808 or email ally@santoshayoga.com.au if you have any questions, or any issues booking. You can also chat with your teacher at class if you're unsure about anything. Look forward to seeing you in class :)
---
Return To Class Schedule
Intro to Yoga 6 week course: THURSDAYS 2 November - 7 December
The Intro to Yoga Course explores: What is Yoga? ~ Foundational postures ~ Central Alignment ~ The JOY of it! This is a 6 week course with Juliette, designed for those coming to Yoga for the first time. We look at central aspects of alignment, the basic Yoga postures, and some of the core less tangible aspects of the practice. Designed for those with little or no Yoga experience, this course will allow you to access a greater sense of understanding and ease as you join in casual classes.
Total # of Classes: 6
Classes Begin: Nov 02, 2017
Classes End: Dec 07, 2017
6 spots left
Thursday - November 02 at 5:00pm
Thursday - November 09 at 5:00pm
Thursday - November 16 at 5:00pm
Thursday - November 23 at 5:00pm
Thursday - November 30 at 5:00pm
Thursday - December 07 at 5:00pm