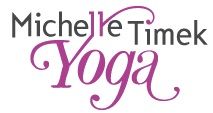 ---
Reiki & Restore Workshop
Price: $40


WHEN: Every 4th Saturday of the month
DATE: February 24, March 24, April 28 (2018)
TIME: 3:30-5:30pm
Slow down and practice Quality vs. Quantity in a gentle 120-minute savasana practice! This highly therapeutic Reiki and Restorative Yoga workshop is seasonally appropriate to transform, repair and rehabilitate. Channel stillness during a time of hibernation so you can go inward and cultivate deep relaxation. Spend several minutes surrendering yourself and melt in nourishing poses with the support of props (bolsters, blankets, blocks, etc). Relieve the effects of stress on mind and body by allowing the central nervous system to be calmed and therefore, create a balanced, rejuvenated state of being. In this state of intentional rest, receive powerful Reiki energy (an ancient Japanese technique for reducing tension while cultivating relaxation and healing) given by master-level practitioner and yoga instructor, Shoko Dubiski.


Workshop and event purchases received more than 48 hours before the start time will be refunded minus a $10 handling fee. After 48 hours of start time, no refund will be issued.


One pass is good for one Reiki workshop date.


---
Online class pass purchases tracked in Punchpass
All purchases securely processed by Stripe