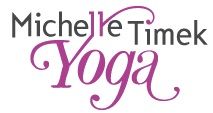 ---
Expecting Couples: Yoga and Birth Prep Workshop
Price: $85

Taught by: Kimberleigh Weiss-Lewit
BRING: Each couple is asked to bring a long scarf (a pashmina scarf works well). We will take a brief break and snacks are encouraged.
Spend an afternoon connecting and preparing for your birth using the tools of yoga. Kimberleigh will answer all of your questions and leave you with simple and practical information you can use in leading up to and during your labor and birth!
This workshop is the perfect complement to your traditional childbirth education (Lamaze, Bradley, etc) or as preparation for birth and parenthood for families who may understand basic pregnancy and labor processes but need that important sacred space to physically, emotionally, and spiritually honor themselves and this unique experience. Yoga preparation for birth is not only for those planning a "natural" childbirth, but has useful applications for all expectant families.
As a mother and seasoned birth doula, Kimberleigh knows firsthand how yoga-inspired postures, meditation, vocal toning and visualization can be utilized in pregnancy and labor, and it is her passion to share this wisdom and inspire you.
---
Online class pass purchases tracked in Punchpass
All purchases securely processed by Stripe