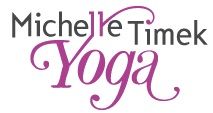 ---
Parent & Baby Rockasorri Music and Movement: 5-class series
Price: $80.00

SERIES: 5-classes for $80
WHEN: Wednesdays, April 19 - May 17
TIME: 11:30am-12:15pm
AGES: Newborns to 14 months, at the caregiver's discretion
NOTES: (1) makeup class can be rolled over to the next consecutive series offered.
Are you looking for a great music class for your infant? Michelle Timek Yoga is bringing the Rockasorri Music Curriculum right here to downtown Jersey City! Come join us as we sing, move, and make music with your child. Rockasorri applies Montessori Principles to early childhood music programming. There are many benefits to early childhood music education. Our goal is to inspire and create a love for learning music in our infants, toddlers and young children. We do not want to simply entertain children. We want to teach children that the music comes from within their soul. In other words…they are the music!
(No refunds or pro-rated arrangements. ONE missed class may be carried over to the next series.)
Michael Browne is a singer/songwriter, composer and teacher and the founder of Rockasorri Music program. He has created unique music programs and conducted seminars for various teacher trainings for early childhood centers including Center for Montessori Training and Education, worked with Nolo Productions as a solo artist, and currently performs all over New York City. Michael recently finished his first children's album, "Kick, Clap, Bop!" which is a unique collection of original mellifluous tunes as well as new twists on classics!
---
Online class pass purchases tracked in Punchpass
All purchases securely processed by Stripe